Current Challenge Statistics

Team game
Perform your favourite activities, collect kilometers in the company contest and get to the top of the ranking! This competition is based on cycled kilometers. We collect them in teams. You can check the actual rankings by clicking on the 'cup' icon at the bottom of the page. Your kilometers make difference! Thanks to them you help others, each kilometer is 1 pln for a charity goal.
ACTIVY MOTIVATES YOU TO BE MORE ACTIVE
How to join the challenge
1

Download the app from your store and create an account.

2

Choose your company challenge. If you want to join the challenge to cheer others, enter the code shown on the right. If you're competing in a team, enter the special team code that you got.

3

Save all of your activities, earn kilometers and climb in the rankings. Have fun!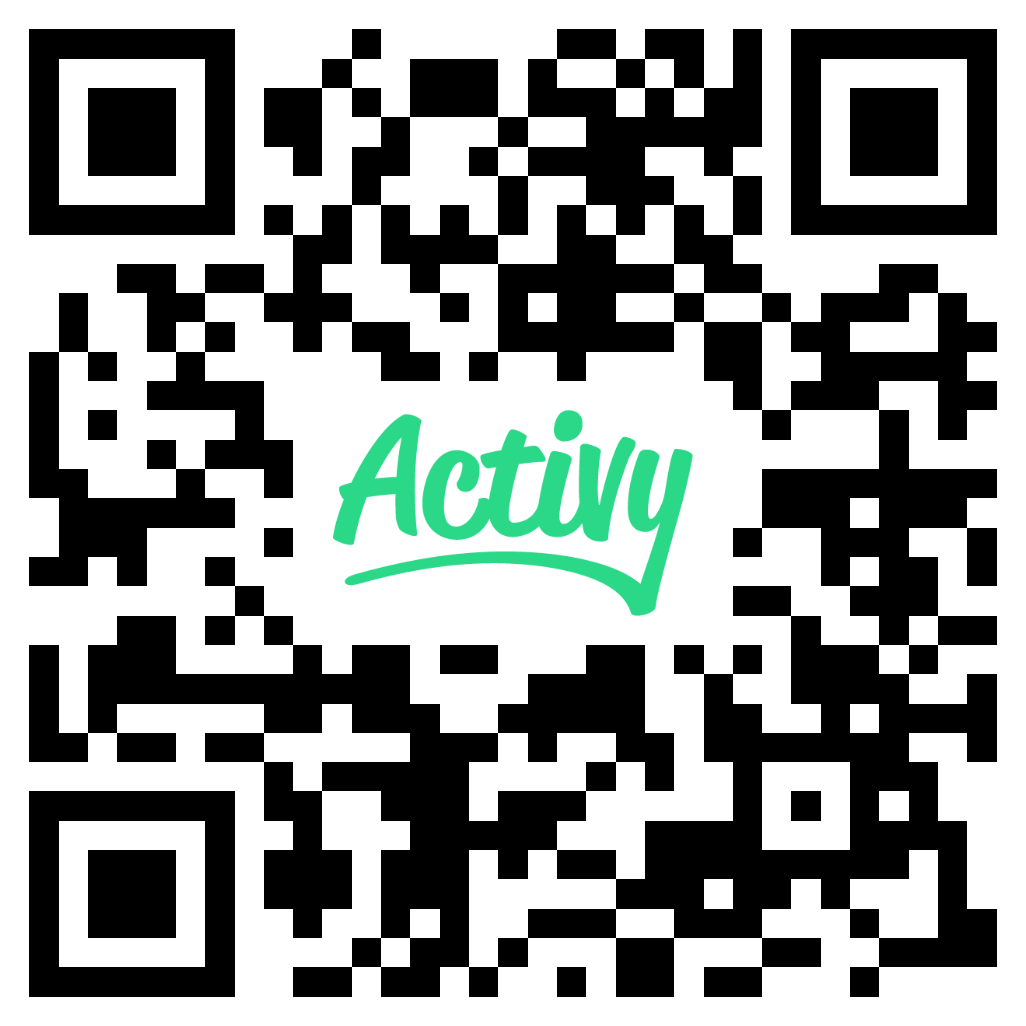 Indywidualny kod
We compete based on kilometers
So many possibilities to cycle kilometers - for sure you will find something for yourself! Do you prefer longer routes or shorter ones, but performed more often? More intense trainings or chilling out with your friends or family on an afternoon ride in a park nearby? It's all up to you, what counts is that you are moving!
Duration of the challenge
The challenge starts on the 24th of May and ends on the 1st of June. Remember that time passes by really quickly so don't lose your chance and be active every day!
Bikes For Kids

5/23 - 5/30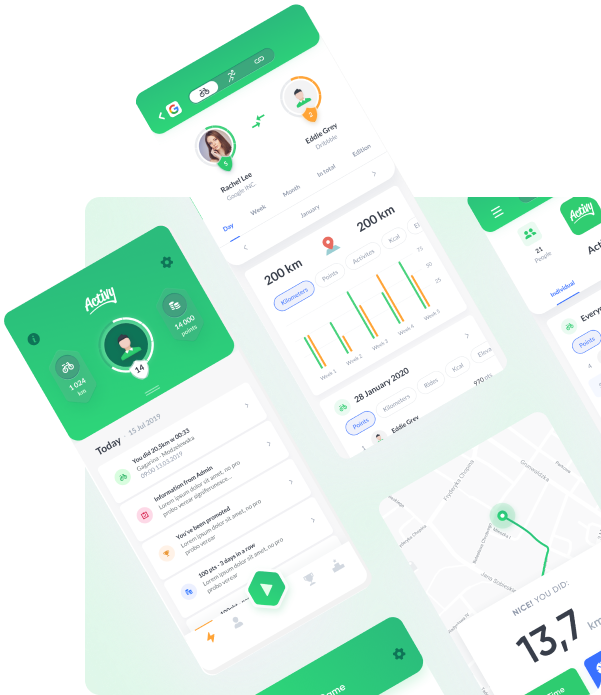 CHARITY GOAL
Each of your activities count!
By completing kilometers you can help those in need. The more active you are, the more money will be donated for Happy Kids foundation. For each kilometer, the company will donate 1 pln.
1 km
=
PLN 1.00
Adjust your phone settings to make sure that all your activities will be correctly saved in the app.
If you record your activities directly in the Activy app, remember to adjust your phone settings. This way you will avoid problems with saving your routes and will be able to fully concentrate on having fun. In particular, pay attention to the settings of:
location

battery

background apps activity
You can find detailed information and step-by-step instructions on how to adjust your phone's settings in the FAQ section.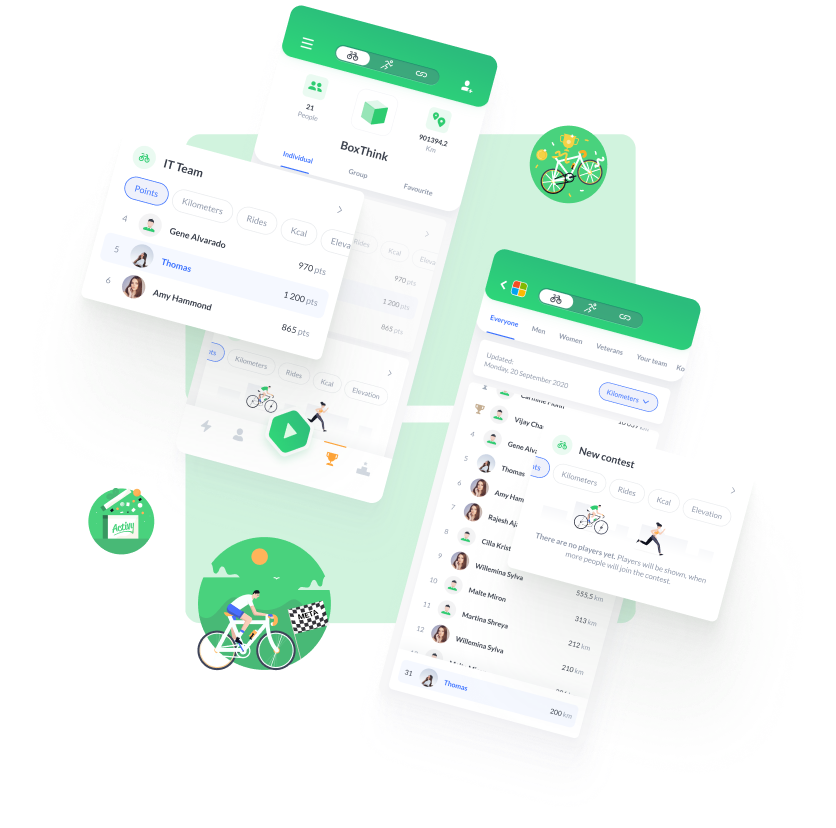 FOCUS ON A HEALTHY LIFESTYLE
Get the Activy app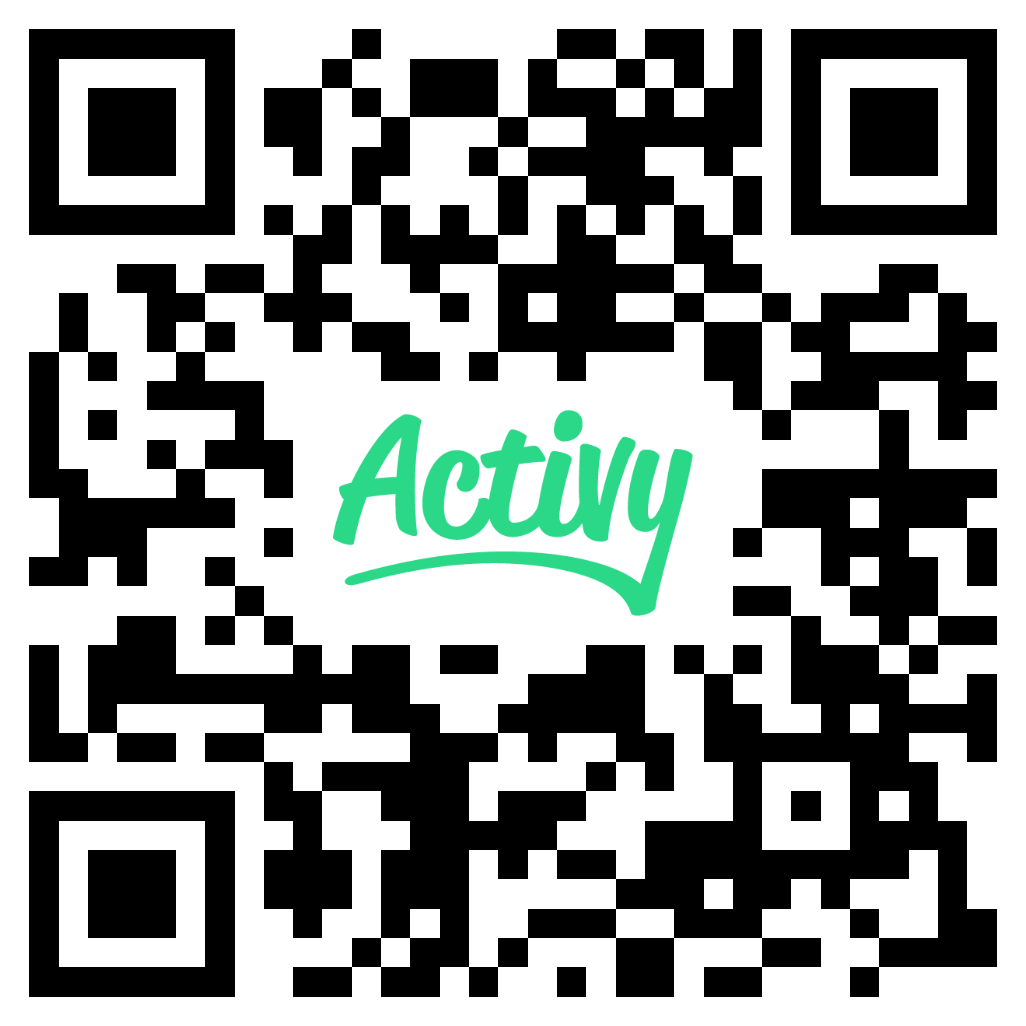 If you use Strava, Garmin or Polar on daily basis, you can easily connect them with your account in Activy and automatically receive points in your company challenge. Instructions on how to integrate them you will find in FAQ section.
Have any questions? Drop us a line.
Your helpdesk for app & contest
In company matters please contact
Anna Mierzwicka or Monika Kupiec